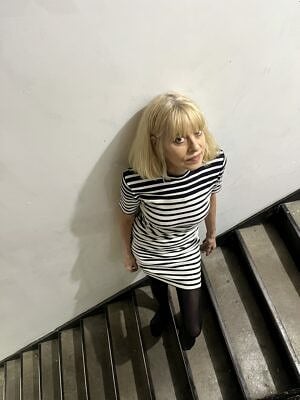 I was coming down Stanton to Clinton a couple of days ago when this guy I see sometimes out there selling clothes and other items was out there again. He has good stuff.  Last year I got a little black number that fit like a glove and had excellent material. 
This dress i have in the picture caught my eye right away.  It's my style, French looking, simple, no fuss, and I could tell my size. 
We remembered each other. At one glance you can tell he's a junkie but intelligent and very sweet. I asked him how he was. He looked a little strung out but it wasn't only the drugs. He said not good because while unpacking today a couple of kids ran off with an expensive computer.